FIRST AID AND CPR COURSE
By the Divers Alert Network (DAN) and the National Association of Underwater Instructors (NAUI)
Return to: Deep-Six Home Page
Click HERE to Send E-mail to Deep-Six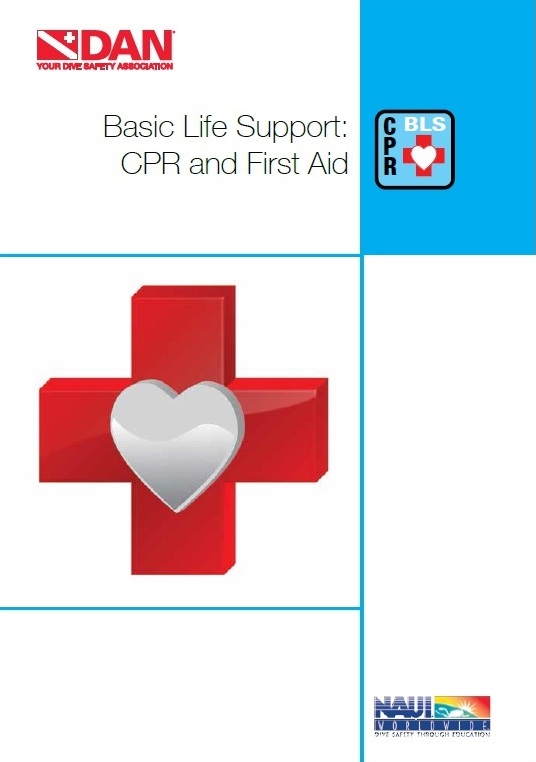 Call or email (Click HERE to Send E-mail to Deep-Six) Deep-Six to express your interest in taking the DAN-NAUI First Aid/CPR, Oxygen Administration, and the AED course. The cost is $65 and the textbook and materials are $35. The benefit is great! 845-255-7446 is the number. The minimum class size is 4.
THE NEXT COURSE IS SCHEDULED FOR JUNE 10, 2018 FROM 0930 TO 1730 - 9:30 AM TO 5:30 PM.
DAN-NAUI First Aid can be conducted as a comprehensive course including all the segments (First Aid, CPR, AED, Blood-borne Pathogens and Emergency Oxygen Administration) in a single schedule or each of the segments may be delivered separately to meet specific needs of the students who may only need training in one discipline or another. Certification and recognition materials are delivered in a package with the textbook and are designed to be flexible so that you may name some or all of the qualifications earned. In any case the certification is valid for a two year period after which the student must complete refresher training, and a practical and theoretical exam.
Academic Sessions (Overview)
a. Scene Safety Assessment
b. Donning and Doffing Gloves
c. Initial Assessment
d. Recovery Position
e. Chest Compressions
f. Ventilations
g. Full Cardiopulmonary Resuscitation
h. Automated External Defibrillator
i. Foreign-Body Airway Obstruction
j. Shock Management
k. Control of External Bleeding
l. Applying a Tourniquet
m. F-A-S-T Assessment
n. Secondary Assessment
o. Splinting
p. History
q. Severe Allergic Reaction or Opioid Overdose
r. Home Emergency Plan

The entire course is taught from 0930 to 1730 with a short break for a self-provided lunch.
Click HERE to Send E-mail to Deep-Six